Whatever your anticipated creation may be, the addition of our herbal extractions will greatly increase its health benefits.  From boosting or balancing immunity to weight control and everything in-between, we can help.
Looking to add a new quality product to your offerings?  Look no further, our 'Genuine TincTract® Made' extracts will have your customers and clients raving about their effectiveness and taste.
Need a unique formulation developed for your exclusive use? We can help.  LHI has over 35 years of creating herbal formulas for specific needs and purposes.
Come and explore the possibilities
Carl and Jhoane Robinson invite you to discover what millions of Americans have come to know – herbs work!  From increasing metabolism, to boosting or building your immune system. Herbs can play a remarkable role in our health and wellness.
Through the use of our proprietary 9th generation extraction process, known as Tinctract®, you get all the benefits of herbs in a delicious glycerin based matrix, ready as a concentrate or as an added ingredient into your next culinary masterpiece.
Let us help you gain the competitive advantages over your competition and differentiate yours products from the rest.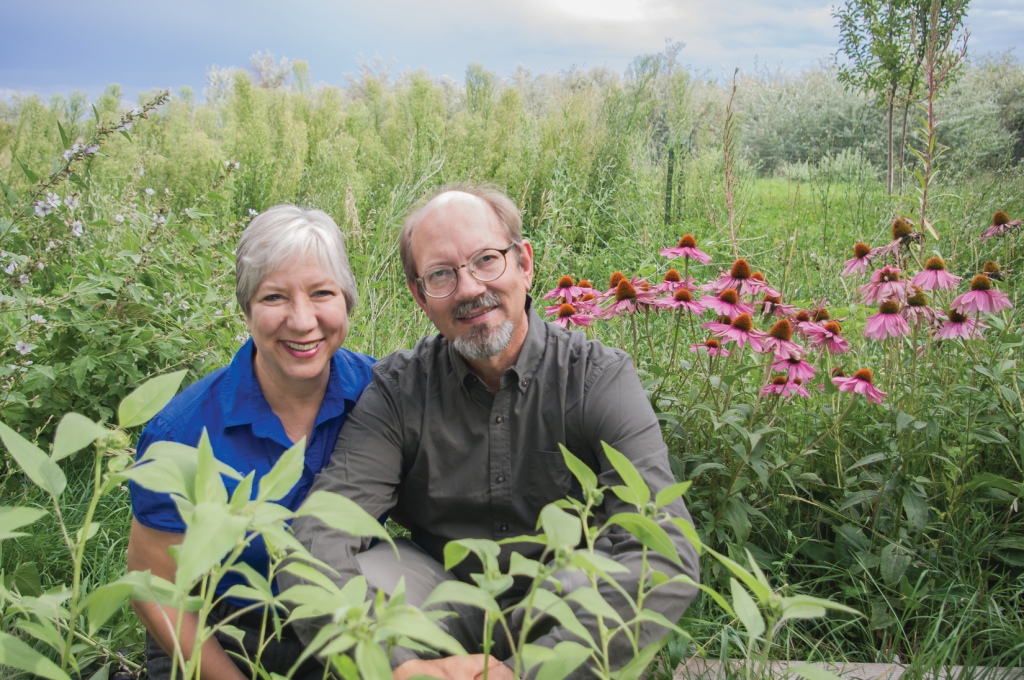 The TincTract® Process
What are the benefits of the TincTract® process?
NO DENATURING:
No alcohol is used at any time in the making of a 'Genuine TincTract® Made' product. This means the components extracted from a botanical are not subjected to alcohol's denaturing and/or inert rendering effects. For instance, aromatic compounds are not denatured that if alcohol were used would result in their diminishing or loosing their efficacy, and the same for many polysaccharides, especially the linked and cross-linked ones, that are extracted and not crystalized (denatured) and rendered inert as alcohol does to polysaccharides.
A BETTER CONCENTRATE:
TincTract® made liquid herbal products are the most 'concentrated' herbal extracts of a 'whole' herb based nature available in the marketplace. The generational improvements and enhancements to the TincTract® process have resulted in the recommended per dose amount going from the 1st generation's 1 teaspoonful down to current generation's ¼ teaspoonful. This means that on a per dose basis 'Genuine TincTract® Made' products are one of the most economical liquid herbal products for day-to-day use.
GLUTEN FREE:
There is an emerging controversy in the liquid herbal products industry concerning the fact that single pass distilled alcohol being made from grains may also contain pass-through gluten analytes that can set off gluten sensitivity issues. What is known is that only grain alcohol that has been double, and even better, triple distilled, can be deemed to be completely free of pass through gluten factors. Because no alcohol is ever used in a TincTract® process, all the resulting products are always gluten-free!
RETAINS NATURAL FLAVORS:
The intrinsic taste quality of an herb is retained, indicating that the biological viability remains intact in a TincTract® made product, so much so that a finished TincTract® made liquid herb possesses a taste quality remarkably similar to the fresh harvested botanical itself. No other liquid herbal processing technology possesses this quality in the industry and it has become a hallmark of our 'Genuine TincTract® Made' products.
KOSHER CERTIFIED & FDA cGMP INSPECTED:
All 'Genuine TincTract® Made' products and their manufacture are Kosher certified by an OU recognized Kashrus certifying organization, and are FDA cGMP inspected – two of the most rigorous and stringent third party QA/QC (Quality Assurance/Quality Control) implemented standards available to our industry. And, we are also Halal compliant.